One partner to customer service
CIEMMEPPI proposes itself to its customers as a partner to implement the project by coordinating all phases of it. This is the reason why parallel to our work, we have developed and trained a network of external collaborations to offer a finished product starting from an ideea.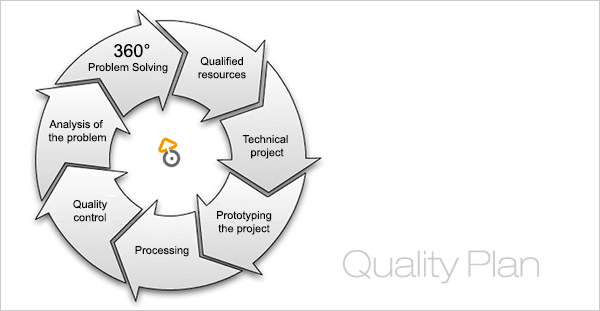 We have the obsession of Quality
Many years of experience gain along with our customers for whom the product quality is crucial give us a way of working suited to the quality. The quality of our designs comes from the quality of the production process and is certified by the satisfaction of our customers.
Design
We provide design support by consulting olso external professionals. So we can always choose the best solution for the specific needs of the customer.
Prototyping and Pre-production
Before starting a new production we make manufacture prototypes and small series. In this way we offer our clients the best possible performance at competitive prices